About Page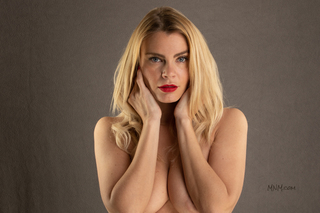 Welcome to MyNewModel.com (MNM). This is my journey as I combine my photography and the female form. Become a member to see more of my work and more of the models! You can also share your thoughts as well as suggestions on direction for my upcoming shoots.
About My New Model
My New Model mainly produces and publishes photo shoots of beginner female models who are interested in becoming a model. But ocasionally, experienced models will want to do a shoot with me. The models get recruited by either applying to our casting call or solicitation. The new models schedule their first modeling session, come to the studio and do their thing. Usually, they already have an idea of what they want to model in and do for their shoot.
The photo shoots will consist of either clothed, fashion, swimwear, lingerie, nude, pin-up or boudoir modeling. They may contain a duo or trio of any styles the model likes. It all depends on the individual model and what she wants to do. That keeps the content from getting too ho-hum and predictable.
Productions are mainly on location in private areas, rather than shooting in a backdrop studio all the time. Although during the winter months my photography sessions end up being indoors in the studio because of the cold weather. For some odd reason if it happens to be warm in Pittsburgh, I may get lucky enough to do a shoot outdoors!
MyNewModel.com is owned by Modeling Opportunities Models, LP
Production and Featured Content:
All of our content is 100% exclusive produced by Modeling Opportunities Models, LP
Updates:
New models get added at least once a week, sometimes more.