Allie Summers Debut MNM Best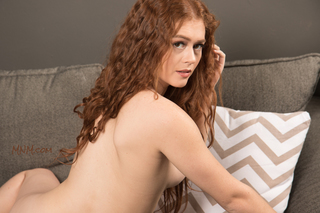 Allie is an experienced model who has been modeling for five years, and she does it full time. She is a versatile model who does a little of everything from fashion to artistic nude modeling. Allie recently visited Pittsburgh last week while touring the East Coast and I booked her for a photo shoot. The ending results were a fabulous debut turnout.
I did the shoot in a local hotel which Allie was staying. The hotel room had remodeled nicely looking painted walls and newer furniture. It was a modern look that made everything turn out super for this photo shoot.
The photo shoot was a little bit of fashion and also lingerie with nudes. The lingerie pictures I photographed on in the bedroom. The nude images I took in the living room while Allie posed with the sofa.For this photo shoot, I used my new Interfit Honey  Badger 320 watt lights with the softbox. They did a fabulous job in making my images look fantastic and of course Allie.
Here are a couple of pictures of Allie's photo session: