Boudoir Modeling Session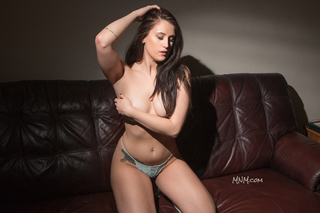 This boudoir modeling session is a low lit photo shoot I took on the couch with the lovely Leah. In this second session, Leah models in with a dramatic dim spotlight effect theme. I used my flash bender grid to create the Hollywood spotlight look.
Boudoir modeling session
The images turned out super, and everything looked very nice from Leah's lingerie styles. I photographed this shoot on a couch and in front of a white background. At the end of the shoot, you'll get to see lingerie, and nude artistic modeling poses in a variety of dramatic settings.
Here are some shots from what the photo shoot turned out:
Leah looked fantastic in the low lit setting don't you think?