First Photo Shoot From Amberlynn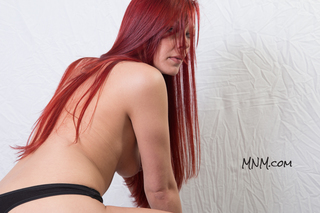 First photo shoot for Amberlynn a 31-year-old who is new to modeling and has no prior experience. I photographed her in a studio photo shoot, nude.
Here's a little bit about Amberlynn. She likes to play the piano and also has an interest in dancing.
Amberlyn's clothing for her photo shoot was jean shorts and a white tank top. After the clothed session she modeled nude.
The images turned are excellent, and Amberlynn followed my directions very well. Her nude modeling turned out very creative by the way.
The photo shoot was also fun and thrilling because Amberlynn had never modeled before. The fact she also never posed nude before this photo shoot was suspense. As a result of not knowing what to do made photographing her a challenge for me.
I set my camera's exposure with custom white balance using an expo disc. I used a Canon 70 D camera and two studio flashes with white umbrellas.
Here are some images: About the Author
Loves taking pictures of various women, in various poses, using various equipment, in various locations, so various people can can enjoy his work.