MNM Best Melissa Learns How To Pose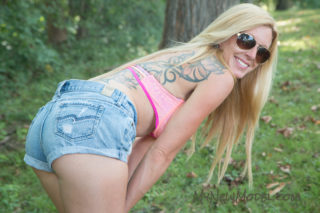 Melissa is a little bit older than your average model surprisingly she is thirty-six years old. Her age doesn't interfere with her part-time modeling career, and her physique doesn't bother it either. Would you have guessed that she is thirty-six?
Melissa explained in her interview that she had  done some prior modeling. She said that she modeled for the American motor cross-company in a bikini and tee shirt promo/advertisement gig. Although Melissa has some experience, she explained that she has never modeled nude before in front of a camera.
Melissa thinks modeling is fun and it helps her to avoid getting bored by occupying up her free time. I recruited her from my online model casting call seeking females who want to be a nude model. About the Author
Loves taking pictures of various women, in various poses, using various equipment, in various locations, so various people can can enjoy his work.