MNM Best An Erotic Dancer Combines Dancing And Modeling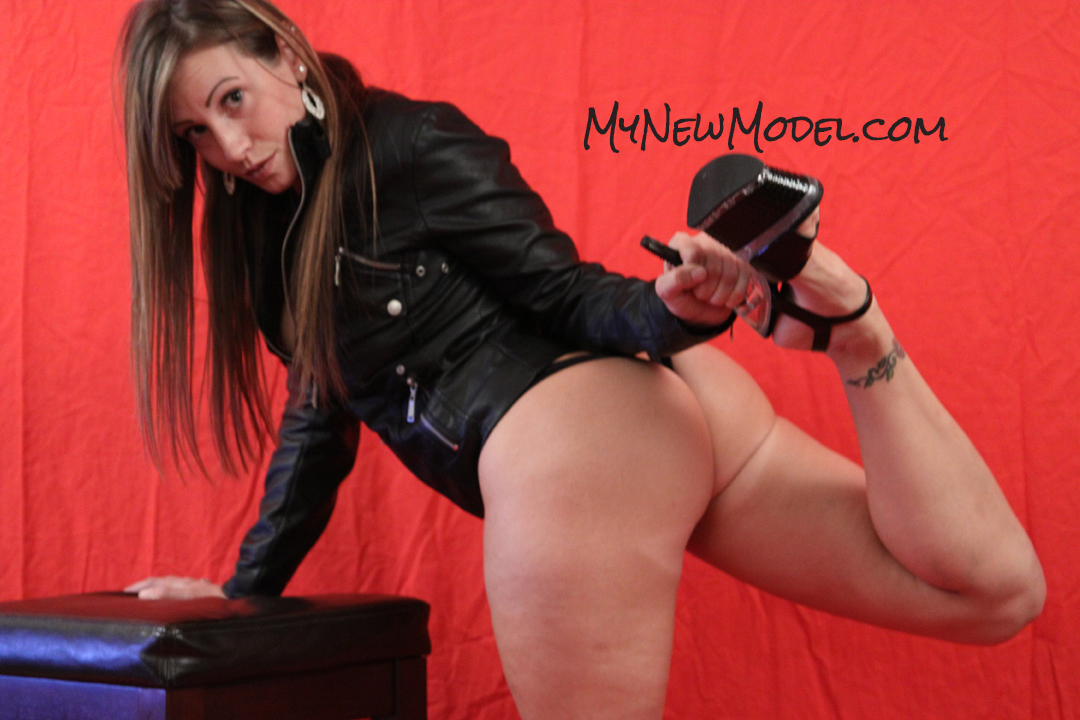 This is Brooke's second photo shoot. I photographed part two on the same day that I did part one back in 2013. In this set, she models in a leather jacket with a black thong or G-string. The shoot started off on the stool in front of the same red backdrop. Brooke did a variety of poses and dance moves incorporated in with her modeling. In this set, Brooke seemed more relaxed and was modeling more natural and didn't stop or pause in the shoot.
Brooke demonstrates how she twerks in this shoot. The twerking images with video turned out fantastic. All of the pictures look super. Part two of Brooke was also a very thrilling session for me  because I didn't know what to expect from Brooke. Although she posed nude a half hour before the second shoot, I still didn't know what to expect out of her as far as quality poses.
The fun part was when Brooke decided to apply body lotion on herself so her skin would look smooth. It was unexpected! I never had a model do that on my photo shoot.
I took some close ups of Brooke twerking and with droplets of body lotion all over her. I would say that the body cream made an excellent sploshing set of images. I'd suggest before viewing part two of Brooke watch part one. About the Author
Loves taking pictures of various women, in various poses, using various equipment, in various locations, so various people can can enjoy his work.