Holly Summers Victoria Secret MNM Best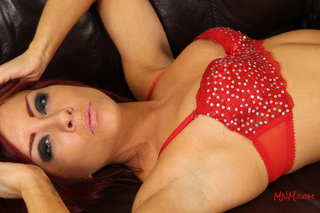 Here is another fabulous photo shoot I took of Holly Summers wearing Victoria Secrets lingerie. This is a fourth photo shoot release of Holly, and it's a masterpiece.
Holly models in a red thong and bra and then models nude on my brown leather couch. The couch has become a famous piece of furniture in my studio I must say.
All of Holly's images are fantastic, and her model skills made every pose look marvelous. Holly's lingerie outfit modeled right before she modeled naked made this an exclusive photo shoot. I photographed her with my old Canon 50D camera which did very good back in 2014. The 50 D has been retired since March of 2015.
Here is a taste of her photo shoot: