Nude Model Debut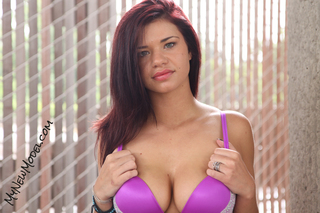 Here is a nude model debut from Dahlia, a model who only had a few other modeling experiences before working with me. At the time of these four photo shoots, she was 21 years old, and she modeled for me several different times after this release for various photo shoots throughout the 2013 year. In this photo shoot, there are four photo sets of Dahlia ranging from fashion, bikini, lingerie and nude styles.
Here are some shots of what Dahlia modeled:
--- About the Author
Loves taking pictures of various women, in various poses, using various equipment, in various locations, so various people can can enjoy his work.