MNM Best She Finally Does Her First Nude Photo Shoot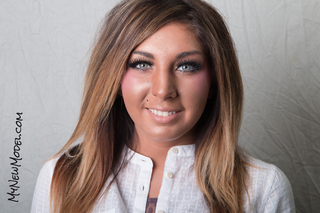 Rikki is a 24-year old who never modeled before, and this is her first ever photo shoot. She mentioned that she was interested in modeling for a while but never pursued it because she didn't know how to go about being a model.
The photo shoot starts out with Rikki wearing a white long sleeve shirt and black leggings. After a while of shooting portraits and headshots, the photoshoot turns to bra and thong modeling. The photo set was a low light design, and Rikki was tan which made the darker images look neat. Shortly after modeling the under attire Rikki posed nude!
All of the clothed and nude images of Rikki especially her nude poses looked superb because she caught on quick and knew how to pose her short frame.
The whole photoshoot including Rikki's interview was fun, and you will be able to figure that out for yourself when you see her photo session that includes video and images.
I photographed this set with my Canon 70 D camera and some studio strobes my background was a gray backdrop, and that's about all I used. There are minimal edits, and I mean minimal. I like the real look of the models when I do a shoot. I don't add eyelashes or enhance their skin as some photographers do. Everything is authentic and original with my photo shoots, and the models are not made up to look fake! They do their makeup and hair how they want so there are no problems with looks.
You can see with Rikki that she is doesn't look fake but real in her makeup and hair design. Her tour video is in the member's area. Here are some pictures of what she modeled in: