Studio Model Photo Shoot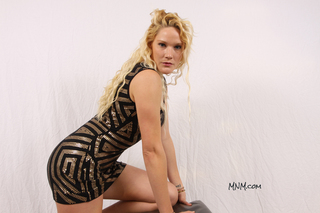 Dana does an excellent studio model photo shoot. She models in a fashionable dress with high heels and then ends up in a fantastic lingerie set which complements her fashion modeling session.
Dana is a newer model who had done a little modeling before my photo shoot but not very much as far as for becoming an experienced glamour model. I showed her poses I use for new, inexperienced models, and she seemed to catch on quick. I think she did an excellent job in her first ever published photo session.
The photos in this shoot were taken before I purchased my better equipment and cameras. I used my canon 50 D for this session. You'll probably notice a big difference comparing these pictures to my newer recent photos.
Overall this was a fun, and thrilling photo shoot I would say because it was involved. There is a little bit of model tutoring and explanation in the shoot. I would also tell any new models who would like to learn how to pose to take a look at the video its very instructional.