MNM Best Boudoir Lingerie Glamour Photo Shoot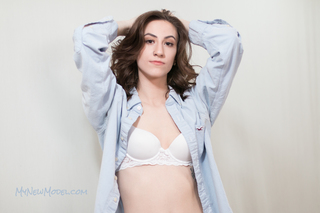 Here is Dylan, a petite girl who is brand new to modeling. She has never modeled before, and this is her first glamour photo shoot.  Dylan became interested in being a model because she modeled for a clothing line. Dylan likes modeling in lingerie, boudoir, and glamour styles.
In this photo shoot, Dylan poses in lingerie, and boudoir attire. She also sported daisy dukes in one of her photo sets. The daisy dukes were photographed on location, and those images turned out fantastic!
Dylan modeled in a variety of poses and positions she did marvelously.  Her session was fun to shoot because she had an excellent idea of how to position and look. Dylan did everything correctly, and I had a minimal waste of time showing her how to model.
Here are some pictures of what Dylan modeled in my studio: #boudoir
,
#brown eyes
,
#brown hair
,
#brunette
,
#Canon 70D
,
#Dylan
,
#Lingerie Models
,
#non nude
,
#petite
,
#petite model
,
#tattooed model
,
#tattoos
,
#thong