Color Gel Photography Technique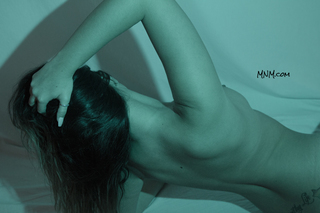 Here is a top model fashion nude photo shoot using some color gel photography technique. The model for this color gel shoot is Kay Jay, a pretty, lovely curvy girl from Scottsdale, Arizona. A little bit more about Kay she has been modeling for about four years. How Kay started her modeling career is she got into fashion modeling first, and then gradually transitioned into doing lingerie photo shoots. Kay has been doing lingerie and nudes for about two years now.
Color gel photography styles 
If you're wondering how a nude model looks photographing her using a color gel style, Kay Jay's nude photo collection is an excellent example of color gel application. The photo sets a total of 57 images feature  Kay Jay modeling from fashion, lingerie and then nude. There is a trio variety of color gel colors involved with her pictures.
Here's a couple of pictures from Kay Jay's collection. About the Author
Loves taking pictures of various women, in various poses, using various equipment, in various locations, so various people can can enjoy his work.