Glamour Model Sarah Russi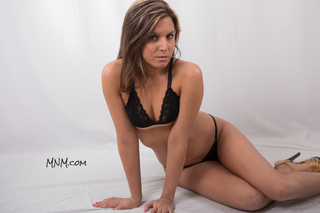 Glamour model Sarah Russi is experienced in the genres of swimwear, fashion, lingerie, and nude modeling styles. Sarah is originally from Boston, Massachusetts. Her photo shoot is from January 2017. Sarah's photo collection range from clothed fashion to implied and lingerie.  At the time of this photo session, Sarah Russi was not modeling nude.
Glamour model Sarah Russi
The alluring and captivating Sarah Russi currently has become a more involved versatile model. Although this photo shoot does not show her newest capability, I will say it's close enough for now! Sarah has recently started to do nude modeling! Sarah's limits are open, which allow her to pose nude for various themed photo shoots. A little bit about this shoot, Sarah was able to pose some implied themes. The clothing Sarah wore were jeans and then some lingerie. Both sets of attire created a hot photographic winter fashion photo shoot. The red scarf that Sarah used to cover up while posing topless shots made a fabulous topless implied look.
Take a look at a couple of images from Sarah's debut photo shoot:
Sarah 's photo shoot was fantastic, and all of her pictures were marvelous. I'm sure you're going to enjoy her enchanting photo collection that I took. Most of all, Sarah's session was fun for me, and it was also a stunning outcome