I Always Wanted To Try Modeling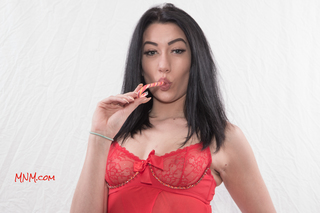 "I always wanted to try modeling," Tessa said to me. She is interested in lingerie bikini and fashion modeling nothing nude though. The shoot is back from when I took my holiday lingerie edition in December 2013.
Tessa modeled very well even though this was her very first photo shoot. I showed her the poses, and she produced excellent results.
All of the holiday lingerie images turned out super especially the ones I took with the holiday props.
The photo shoot was fun because I had a new model who never modeled before and didn't know what to do. The model looked super with all of her tattoos and the athletic build she had. Honestly, that made this photo shoot an overwhelming an impressive turnout for me and also the model.
Here is a sample of Tessa's photo shoot: