MNM Best Modeling Nude Outdoors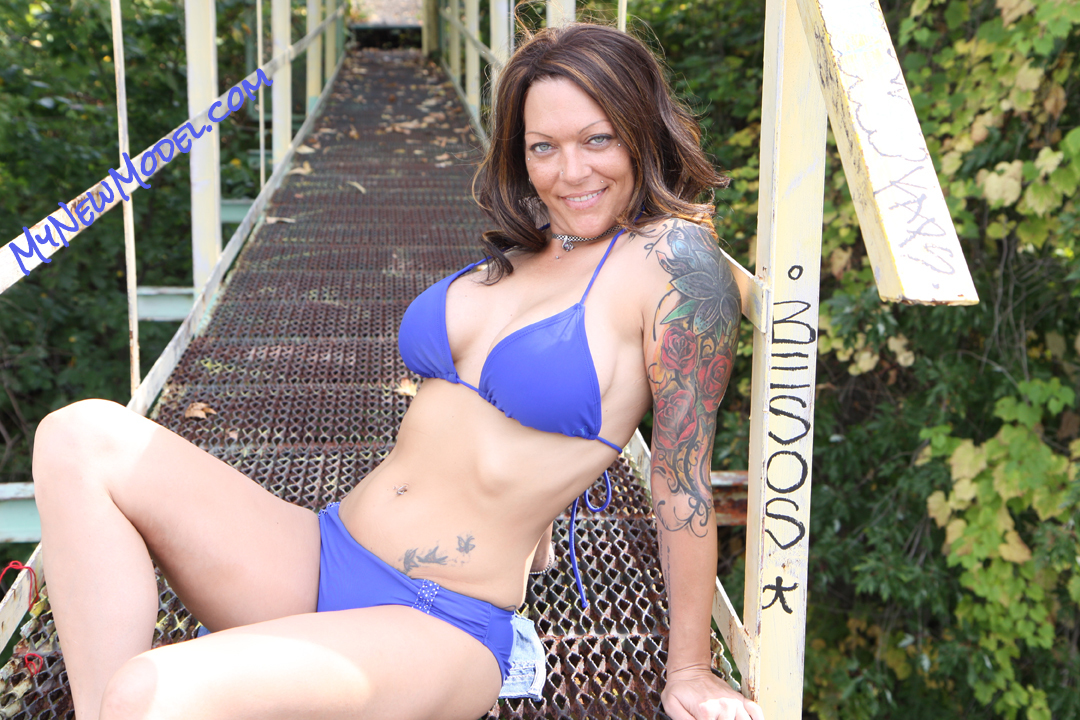 This is Chloe Lee I photographed her on October 6, 2013. She was a retired erotic dancer at the time of my shoot. Chloe Lee was in her mid-thirties at the date of this shoot four years ago. She contacted me through one of my many model casting calls. The particular cast she responded to was one that I was seeking nude models for.
Chloe Lee has a lot of colorful tattoos as you can see. Her body ink made the shoot very colorful and exotic. I also had no trouble at all getting Chloe to pose nude in various poses in my photo shoot. Being naked for Chloe was a common thing! She danced naked, so modeling nude wasn't a problem for her.
I photographed Chloe Lee on location in a select private area in Pittsburgh. I use the spot with models who like to pose nude outdoors. Every model who poses naked will not do it anywhere. Some models would rather be in a studio setting because they get iffy about being nude outdoors. Then some girls don't mind where they pose nude at.
Chloe Lee's shoot was super fun because I don't get the chance all the time to photograph a model who has a background in erotic nude dancing. I mean, to be honest, I got lucky that's about all I can say. Since Chloe's photo shoot, I think I had two other models who were dancers in four years. I really don't get many erotic dancers who want to be a model.
I shot Chloe Lee with my old Canon 50 D. It did the trick for me quite well back then in 2013. Here are some pictures of Chloe Lee:
Chloe Lee's nude pictures turned out fabulous!
--- About the Author
Loves taking pictures of various women, in various poses, using various equipment, in various locations, so various people can can enjoy his work.