This Girl Always Wanted To Model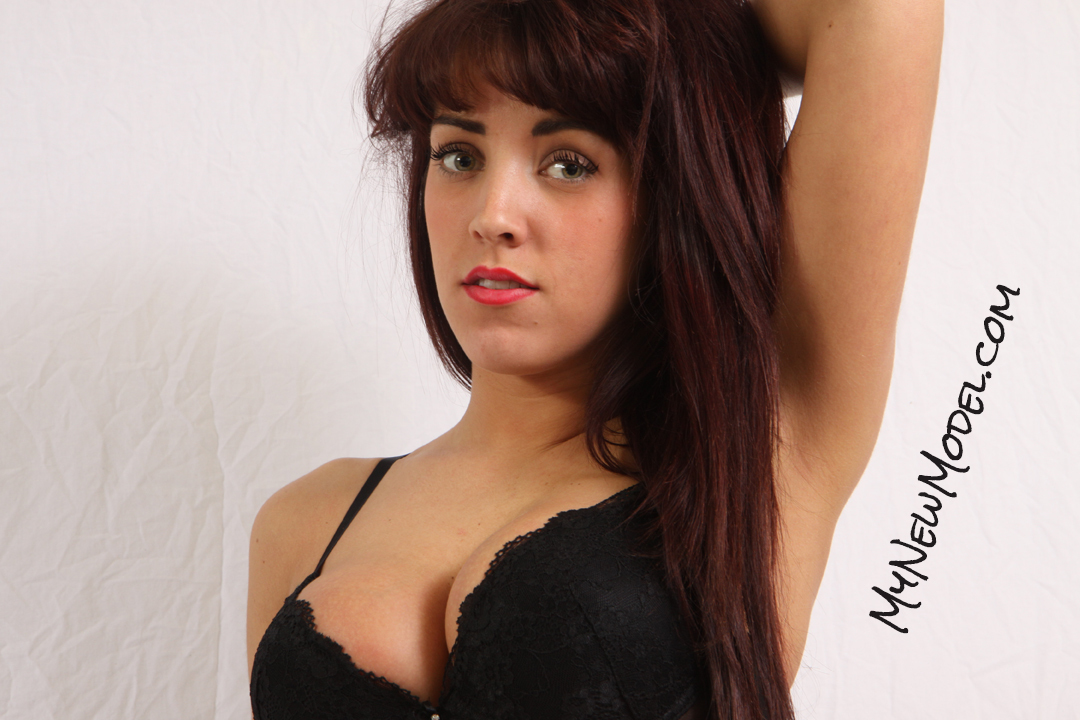 This is Sarah T, and she is a real beginner model. Sarah told me "I always wanted to model my whole entire life." Sarah was referred to me from a model I had worked with two years before her shoot.
Sarah is a cute brunette who maintains herself very well. She loves to do her makeup every day for work and keep her long brown hair up to current styles. She works a full-time job as an office as a manager.
In her photo session, Sarah models in skinny jeans, bra, and thong and after a while of modeling clothing she poses topless wearing only her black undies. I photographed Sarah T in February of 2015. I have another set of her modeling in a different outfit which will eventually get posted.
This shoot was very creative and fun because Sarah came prepared. She had her hair done, and she did her makeup  beautifully! Her shiny red lips stand out in all of the pictures.
I photographed a variety of photos in this shoot. I took standing, and floor shots all of them taken in exclusive model poses that I showed Sarah how to do. All of the images and video are wonderful especially Sarah's implied and topless poses.
Here are some samples of Sarah T: About the Author
Loves taking pictures of various women, in various poses, using various equipment, in various locations, so various people can can enjoy his work.