MNM Best Black Lace Teddy Photo Shoot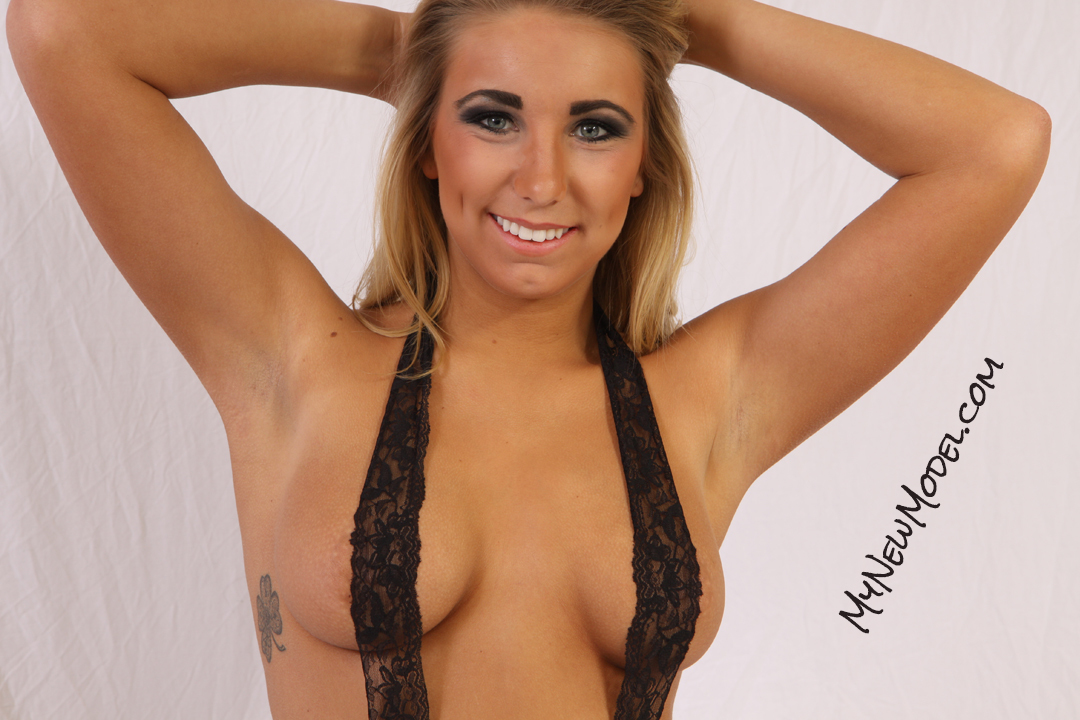 This is Kait's second modeling photo shoot. She models in a black dress then wears a black lace see-through Teddy. Kait does a variety of hot poses throughout this photo session. She looks outstanding in the outfit by the way.
In a few of the images, Kait's boobs accidentally slipped through the lace. After reviewing the pictures, she didn't mind, so I kept shooting the implied and topless photos of her. The shots kind look very good even though they were not intended to happen.
The accidental boob poses sort of made this shoot fun and thrilling! If it weren't for her boobs popping out, it might have been a boring shoot. The pop outs actually happened accidentally, and the accident created marvelous topless resulting pictures of Kait.
All of the pictures were in front of my white backdrop, and I used my old Canon 50 D camera at the time of this shoot. Incidentally, the camera was on its way out if I remember accurately two months later I purchased my new Canon 70 D camera.
Here are some samples of what Kait modeled back in March 2015.
The dress a perfect choice to go with the lace Teddy. About the Author
Loves taking pictures of various women, in various poses, using various equipment, in various locations, so various people can can enjoy his work.