Voluptuous Tattooed Cristen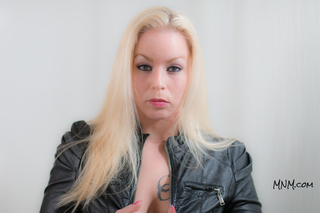 Voluptuous tattooed Cristen does her first published nude photo shoot for MNM. I photographed her in April of this year. Cristen is 28 years old, and she is from the state of Virginia. This shoot starts with fashion then lingerie and ends with a hot nude modeling session. The thong bodysuit was a fantastic outfit that opened the door to Cristen's next level of nude modeling.
Voluptuous tattooed Cristen
For this photo shoot, I used my Canon 70 D camera with Canon's EF-S 17-55mm f/2.8 IS USM Standard Zoom Lens. The lighting equipment that I used were two Interfit ex150 MkIII with white umbrellas for my lighting.
Here are some images of the photo shoot About the Author
Loves taking pictures of various women, in various poses, using various equipment, in various locations, so various people can can enjoy his work.