Modeling Holiday Lingerie Session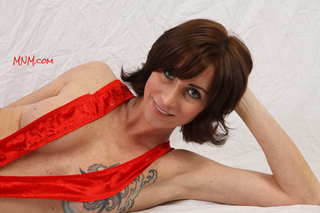 Here is Leigh again modeling holiday lingerie session. She modeled previously in her first photo shoot doing some fashion, implied and topless modeling. This lingerie shoot is a little bit more risqué and shows a lot of more creative poses from Leigh. As I mentioned in Leigh's first shoot I recruited her back in December of 2013 and this holiday lingerie shoot is from 2013.
Modeling holiday lingerie session
This photo shoot was a thrill because I had a lot of creativity from the model. I showed the poses to do, and they turned out fantastic. To get that from a new model who only had posed for a short time prior was terrific.
I also set up some holiday props which made the set look more holiday related besides just seeing the outfit on the model. I photographed this shoot with my Canon 50 D camera. About the Author
Loves taking pictures of various women, in various poses, using various equipment, in various locations, so various people can can enjoy his work.