Gorgeous Tattooed Model Photo Shoot MNM Best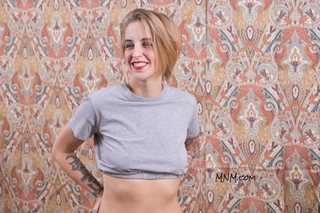 Here is a gorgeous tattooed model photo shoot I took last week. I recruited this model off my most recent model casting call.  She has experience in modeling fashion, lingerie, and nude.
Original Addiction is her name. She is a petite blonde who maintains herself very well and has a variety of tattoos.
One of the things I liked a lot about OA was her colorful tattoos which looked super in all of the images I took of her.
Here are some images of the shoot:
In this shoot, I photographed some fashion, lingerie, and glamour nude poses. All of the pictures turned out fantastic looking. I also captured some good HD video of the photo shoot as well.
It was fun and thrilling to photograph this photo shoot because the model paid excellent attention to her poses and to the directions that I showed her. About the Author
Loves taking pictures of various women, in various poses, using various equipment, in various locations, so various people can can enjoy his work.