Tiz The Season With Miky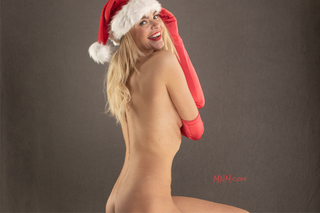 Tiz the season with Miky to be jolly! The gorgeous Miky does a marvelous job modeling holiday lingerie and then nude for my new model. She spreads a lot of holiday cheer and takes away the cold posing in her white see-through teddy tied up with red ribbons. Miky's long red gloves make her look extraordinarily hot! Her debut shoot will make you forget about the snow that's for sure.
Miky's marvelous holiday shoot collection contains eighty-one images of lingerie and nude fashions. Also, a full HD video of her modeling debut session uncut it's all amazing.
Here is a lovely shot from Micky's lingerie session: